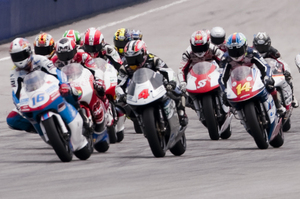 Driven motorcycling correspondent Andy McGechan was honoured at a special awards ceremony in Queenstown on Friday night.
The Taranaki-based photojournalist received the Motorcycling New Zealand (MNZ) media prize for services to motorcycling. The function was part of the weekend-long MNZ annual conference.
Other recipients included Rangiora's Jake Lewis (best up-and-coming road rider) and Amberley's Micah McGoldrick (best up-and-coming off-road rider). Christchurch's Ronnie Moore was inductee into the Hall of Fame while young Auckland rider Avalon Biddle won Triumph's outstanding female contribution.
Chris Birch, of Auckland, won the exceptional achievement award and fellow Aucklander Bill Buckley won Castrol's service to motorcycling award.
The Ducati was named the road bike of the year and Kawasaki the off-road bike of the year.