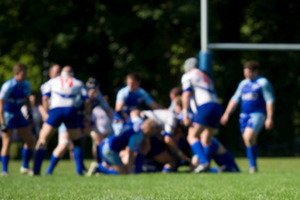 A school rugby team from Taranaki has been disciplined for a post-match brawl with a team that thrashed them 123-0.
Waitara High principal Jenny Gellen said the whole of his school's under-15 team would not play this weekend after fighting with players from Francis Douglas Memorial College following the final whistle on Saturday.
Seven players had been suspended for longer periods - up to four weeks - for their parts in the fight.
The captains of the school's first and second 15 teams had also met the players involved and given them a stern talking to.
"(The older boys) spoke about their pride at playing for the school, the fact that you play hard but you play fair, the fact that it is an honour to represent the school _ it is not a right _ and that they have brought not only the school but the sportspeople of this school into disrepute,'' said Ms Gellen.
"It was a pretty powerful meeting.''
Ms Gellen said the scoreline was no excuse: "It makes no difference ... their behaviour was not acceptable and they know that.''
Francis Douglas Memorial College could not immediately be reached for comment.
- APNZ