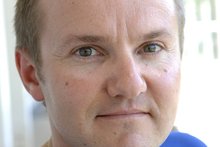 Timing is a wonderful thing in sport and maybe Mike Hesson has a fair dose of it.
Just a week after New Zealand cricket coach John Wright declined an opportunity to continue in his role in charge of the national side, Hesson has resigned his post as the Kenyan supremo.
Hesson was overlooked for the role of national selection manager with New Zealand Cricket last year when former Bowls Australia administrator Kim Littlejohn was preferred.
Hesson, who took up full-time coaching as a 22 year old, was installed as Kenya's mentor in July last year on a two-year deal after missing out on the selection manager's position.
He previously coached Otago for six years and he also spent time in charge of New Zealand A.
He would present an attractive prospect for New Zealand as a potential replacement for Wright or he could be part of a coaching unit depending on what national director of cricket John Buchanan has in mind for the future of the role.
New Zealand Cricket weren't keen to comment today on Hesson's departure from Kenya and said they wouldn't speculate on individuals.
Hesson also declined to voice his thoughts on his future and told APNZ in an email: "I am not in [a] position to talk at the moment. I have a number of urgent issues still to attend to over here including getting my family back to NZ asap. Will contact you if that situation changes."
The 37-year-old did release a statement earlier in the day that made it clear his position with Kenya had become untenable in recent times due to safety concerns for his family.
"It is a very difficult decision we as a family have had to make but sadly we have been directly and indirectly affected by a number of security related incidents in recent weeks and my family has to come first," he said in a release issued by Cricket Kenya.
"I want to stress that this has absolutely nothing to do with any issues relating to my role as national coach and is not cricket related in any way. This is purely a decision about the safety of my family and quality of life. Whilst arrangements are being made for my wife and children to return to New Zealand as soon as possible, I will remain behind to complete any imminent national team engagements."
One man who played under Hesson during his six years in charge of the Volts was top-order batsman Craig Cumming and the former test opener said Hesson would provide a great voice in the New Zealand camp if he was to be considered for a role.
"I think Mike is a quality coach but there's a lot of questions that I can't answer to do with how they set it up and the way their structures are," Cumming said.
"It's a lot different domestically where as a coach in the domestic game you are pretty much hands-on and you control everything. You look after the batting, the bowling and the fielding and all the trainings because that's the way domestic cricket is. So it's a different at that top end and it'll depend on the structures and it'll also depend on what sort of structures Mike wants to have under him. So, I think from ability and understanding how to coach, without a doubt, [Mike can do it]. It'll just be a case of those other things that could play a part. There's going to be a lot of talk because he hasn't played at the top level that he doesn't have the experience. But we all have to have a first opportunity to coach at the top level so it'll just depend on timing and if he think he's ready to."
- APNZ
By Daniel Richardson @danrichardson21

Email

Daniel