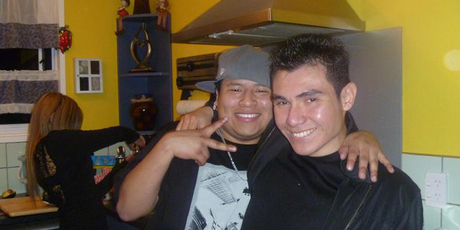 The family of a New Zealander who died shortly after making his professional boxing debut say they are being kept in the dark about what happened and have not had any contact with the fight's promoter.
Willman Rodriguez-Gomez, 29, died on the way to hospital in Tahiti on Saturday night after reportedly collapsing a short time into his first professional bout.
His Auckland family have been frustrated by a lack of information from officials. Yesterday, his brother Chino Rodriguez-Gomez, 21, told the Herald that while information was sketchy, they had been told Willman had been knocked down and stopped breathing.
"The doctor then came into the ring and put him into a recovery position and gave him oxygen. He had a good pulse, and they moved him onto the stretcher. The trainer made the choice to let him go by himself with the doctors to the hospital. On the way to the hospital he passed away. They tried to resuscitate him for an hour."
Tahiti's Radio 1, which carried a live commentary on the fight, said Rodriguez-Gomez had pushed his opponent, Tahitian Karihi Tehei, onto the ropes.
There was some punching, but no hooks, and Rodriguez-Gomez collapsed into convulsions after 32 seconds.
The station said medical authorities were checking whether there were other health issues before the fight.
Peruvian-born Rodriguez-Gomez had kickboxed since the age of 14, but Saturday's lightweight fight against Tehei was his professional boxing debut.
Rodriguez-Gomez, who trained at Newton's City Kickboxing gym, was in Tahiti with the gym's owner, Eugene Bareman, and another fighter.
"We've been trying to get hold of [the promoter] since Saturday, and we have not heard one word," said Chino Rodriguez-Gomez.
"[Willman is] over there alone. We are just trying to do everything to get him back. And this promoter ... he has not once contacted my family."
By Nicholas Jones

Email

Nicholas