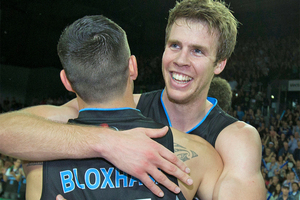 The player points rankings for the 2012/13 Aussie NBL Championship have been released.
Nineteen players have been rated at the maximum 10-point ranking, including three members of the champion Sky City Breakers.
Imports Cedric Jackson and Gary Wilkinson and Tall Blacks swingman Tom Abercrombie have all received the maximum ranking, with Abercrombie previously an eight.
Alex Pledger has been upgraded from a seven to an eight, while finals MVP CJ Bruton is downgraded from an eight to a seven.
Each team is allowed to accrue a maximum of 70 total player points at any one time in the 2012/13 season.