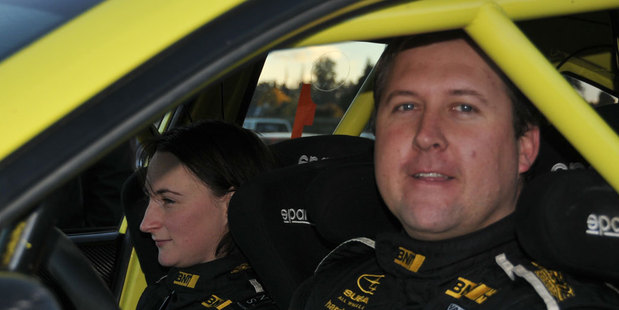 Defending New Zealand rally champions Richard and Sara Mason of Masterton lead Rally Wairarapa after the first day's eight slippery stages yesterday.
While the worst of Mason's issues in the second round of the New Zealand rally championship involved less-than-ideal tyre pressures in his Subaru, his competitors faced a mixed bag of dramas, allowing Mason to establish a handy 41 second lead.
The next best driver, Chris West of Timaru, had handling issues but, once a transfer case was changed, kept on with consistent top five or better stage times in his Mitsubishi.
Rotorua's Sloan Cox had settled for third, just 0.1 seconds behind West in his Mitsubishi, after delivering a stage-winning run through the power stage to earn himself three valuable bonus points.
The conditions were very muddy, with most competitors noting the extreme slipperiness throughout the day's 142.79 competitive kilometres. Heavier rain and some showers cleared in the afternoon.
Mason, with co-driving wife Sara, has won the event seven times and is the odds-on favourite to take an eighth victory in his hometown rally.
Crews tackle another eight stages today (Sun), with the first car is expected to reach the finishing ramp in Masterton soon after 3.30 pm.
- APNZ