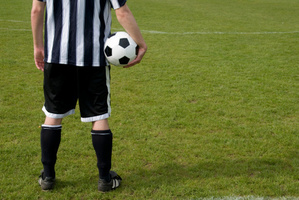 A referee had his jaw broken after a player punched him for issuing a second yellow card at a match yesterday.

Police and the Auckland Football Federation are both investigating the incident which occurred at a game at Massey Park in Mangere between Manukau City and Tauranga City.

A Manukau City player allegedly punched the referee in the jaw for being given his second yellow card, which automatically becomes a red card, said chief executive of the federation, David Parker.

The player has been suspended.
- NZ Herald staff