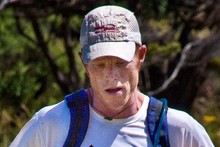 Chris Morrissey has unfinished business at the Wild Turkey run and is focused on finishing the notorious Auckland run on a high.
The 36-year-old builder has been a stalwart of the event for the past decade running seven of the nine 21km off-road events and he boasts an impressive record.
He has won the event four times and finished second in 2010. Last year he was on his way to Auckland when the radiator in his van blew in Waihi. His dream of winning a fifth title ended with his being towed home.
"I have unfinished business in 2012 and I am looking for a big one to finish," he said.
Event organiser Shaun Collins reckoned stalwarts of the event like Morrissey have been a big part of its success. He rated Morrissey favourite for the 10th running of the Wild Turkey.
"Chris turns up each year as many do but the difference is that he usually places in the top two which is awesome," said Collins. "Usually top runners will do an event a few times, but then move on and try something else or will have stopped running, but the Wild Turkey seems to have something that keeps pulling Chris back and he performs every time."
Morrissey believed that the remote location of the run which begins and ends at Whatipu at the southern end of the Waitakere ranges is what has kept pulling him back.
"While being so close to New Zealand's biggest city you feel like you are away from it all. It is a real fun event on fantastic tracks. Lactic Turkey always put on great events and it will be a shame to see this one go."
The veteran of the West Auckland trails sums up what is the hardest part of the run for the participant athletes. "Washing the mud off at the end," he joked.
"The contour, the footing, the duration and the competition all make the Wild Turkey race hard which is why I like it so much ..."
The great camaraderie on offer in the off-road community is a huge part of the attraction.
"I've gotten to know people and their strengths and weaknesses in racing which makes the racing that much better. It's only serious between the starter's gun or turkey gobble in this case and the finishing tape."
He'll have mixed emotions in the final race of the Wild Turkey this weekend but knows there will be other races well supported by the growing off-road community.
"What is there not to love about it?
"There are so many different challenges to be had. Back to nature, escape from whatever you need to escape from, it's a simple sport and there are usually sausages on a barbecue at the finish of events. How can you go wrong?"
By Peter Thornton