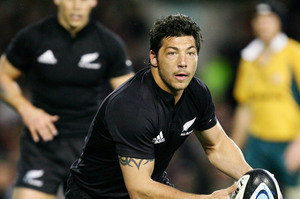 Former All Blacks halfback Byron Kelleher has left French rugby club Stade Francais with a year still to run on his contract.
The ex-Otago and Waikato player announced on his personal website today that he would turn his attention to next year.
"I've been liberated from my contract with the Stade Francais. I will now focus on my next season. I want to send all my best success wishes to the guys. I sincerely hope they will have a great end of season, and that they will have other excellent ones! This is a great group that deserves to earn titles.''
As for who he would play for next year, he didn't elaborate but said there were no plans to retire: "I am a player, and I will still be a player for sure next season. Then, I will work on many projects. You will know everything soon.''
Kelleher collected 57 test caps for the All Blacks from 1999 to 2007 and appeared in thee unsuccessful World Cup campaigns.
- APNZ