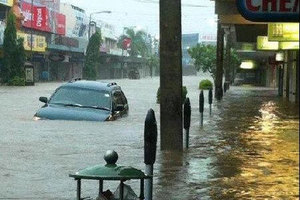 Waitakere United will have to wait until April 15 to discover whether they have made the O-League final with Ba and Tefana due to meet on that day in Auckland.
The match was originally due to be played on March 31 in Fiji but it was postponed due to the severe storm that hit the country. The venue at Govind Park is still unsuitable to host a match, as is the alternative venue at Lautoka, meaning it will now be played on the artificial turf at Bill McKinley Park in Mt Wellington.
Waitakere sit on top of Group A but Tefana (tahiti) can overtake them if they beat Ba (Fiji). A win for Ba or a draw will see Waitakere advance to the two-legged final against Auckland City.
- APNZ