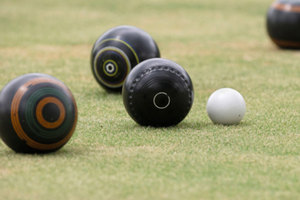 Black Jack Val Smith gave the Nelson women their first bowls intercentre championship in nearly a decade, after winning the last singles game of the tournament in Auckland today.
With Nelson's fours team going down to Southland, Smith needed to beat fellow Black Jack Clare McCaul to ensure her team held off the challenge of the side from the deep south.
She did exactly that, beating the Wellington bowler 25-22 to put Nelson over the line by one match. Nelson won the men's event in Wellington last year but their women side hadn't tasted victory for nearly a decade.
"We're absolutely rapt. It's been a few years since we've won it," Nelson's Colleen Earl said. "The win came down to the wire for us because our singles player (Val Smith) was down. If she won, we were good, but if she didn't then it relied on [the fours]," Nelson's Colleen Earl said.
Thankfully for Nelson, Smith came through. Facing a ravenous Southland side giving chase on the scoreboard, Nelson's fours did well to keep their opponents to a one-point scoring game throughout much of the final round, but eventually handed Southland five points to go down 12-7.
"Besides the five, we were only scoring ones, and that just shows the calibre of the players," Earl said. "We found out once we'd finished that Val had actually won, but it was a fair bit of pressure.
"It was really hard work, and the quality of players here is just outstanding."
Earl put the success down to new coach John Caldwell and some fresh ideas.
"He's building the team camaraderie and it's made all the difference. It's a very, very simple game, bowls, but it's the most mentally challenging thing I've ever done."
- APNZ