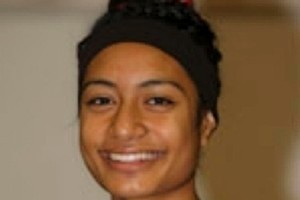 Netball New Zealand is planning further raids on Australian-based talent with Kiwi links following on from the inclusion of Sydney-born midcourter Courtney Tairi in the national programme.
Tairi, who will play for the Southern Steel in the transtasman league this season, was yesterday named in NNZ's accelerant squad after being invited to join the Silver Ferns this month.
Further down the development pathway, another former Sydney-based player, Malia Paseka, has been added to the emerging talent group.
Paseka, a talented young shooter, last month moved back across the Tasman to complete her final year of high school at Auckland Girls' Grammar. With her immediate family remaining in Sydney, 17-year-old Paseka will be living with members of her extended family in Auckland.
It is understood that the national body is also in discussions to bring at least one more young Australian-born player across the Tasman.
Netball New Zealand high-performance manager Tracey Fear said with tens of thousands of Kiwis moving to Australia every year, the national body had made it a deliberate strategy to target young players with New Zealand eligibility.
"We want New Zealand-eligible players that are residing in Australia to know that they have opportunities in New Zealand," said Fear who, ironically, was born in Australia and went on to become one of the Silver Ferns' greatest defenders.
"It's no secret that our player depth is not as strong as Australia's and I think young players coming up see that they may have more of an opportunity to come through New Zealand's pathway if they're eligible."
With two South African-born players and a former Samoan representative in our national side, Australians already scoff that the Silver Ferns have to import all their talent.
Netball Australia may also feel aggrieved that they are essentially picking up the tab to develop future Silver Ferns, but Fear said itwas a problem that also affectedNNZ.
"We face the same situation with players that can represent one of the Oceania countries as well as New Zealand, for example Cathrine Latu and other players who go through their development pathway in New Zealand but choose to play for other countries where they have family links."
Fear regularly receives emails from players based overseas who have expressed an interest in one day representing the Silver Ferns.
"I think it started as a little bit of trickle of emails, but it's certainly gathered some momentum over the last year with New Zealand-eligible players making themselves known to us. With the ANZ Champs more and more players are seeing New Zealand as an option."
Paseka came to NNZ's attention via a clipping from a suburban newspaper in Sydney, in which the NSW under-17 representative said it was her dream to play for the Ferns.
Fear then sent Paseka a player profile form and did a bit of scouting around before inviting the 1.83m shooter to a camp for emerging talent.
Fear said that while the Wellington-born shooter was still young, she was seen as a strong future prospect.
"To make a NSW under-17 team with the thousands that play netball at that age-group that would be competing for that, we knew she was a young, talented player."
Paseka will trial for the New Zealand Secondary Schools team in April alongside another player with dual eligibility, Jamie-Lee Price, the daughter of former Australian league great Steve Price.