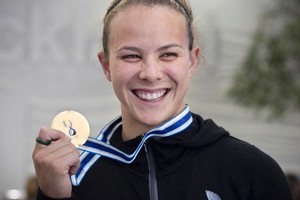 Relative to population, New Zealand is third highest-achieving sporting country in the world, according to website greatestsportingnation.com.
Overall, the website declared New Zealand the 24th best sporting nation in the world this year, thanks largely to the All Blacks finally lifting the Webb Ellis trophy in October, as well as world-beating efforts from shot-putter Valarie Vili, kayaker Lisa Carrington and our rowers.
According to greatestsportingnation.com only Jamaica and Norway have had more sporting success this year relative to their population, with Slovenia and Sweden rounding out the top five.
The website awarded points to country based on their placing at scores of qualifying tournaments - including the rugby, netball and cricket world cups - with 10 points awarded to competition winners, eight points to the runner-up, six points for third and so on. However points are multiplied in team events.
Rugby provided New Zealand the bulk of its points, followed by rowing, cricket, track cycling and netball.
The United States tops the list of countries with the most points overall, dubbed the Global Cup, followed by Russia, China, France and Great Britain.
The website claims "countless man hours have gone into establishing the rules governing the Global Cup and the Per Capita to ensure that they really do give an accurate picture of which countries are the best at sport".