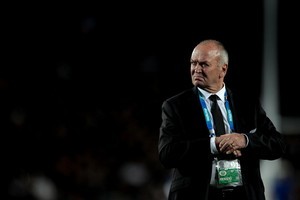 Graham Henry. Photo / Brett Phibbs
Former All Black coach Graham Henry will share his experiences in a biography next year which will focus on the many turning points in his career.
Henry says the book will include everything from his time coaching the Welsh team through to this year's triumphant campaign to bring the Webb Ellis Cup back to New Zealand. Bob Howitt, author of 19 books on rugby, will assist in research and writing.