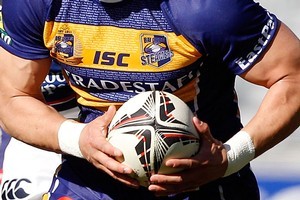 Kevin Schuler has been appointed as Bay of Plenty's new head rugby coach.
Schuler, who has signed a three-year contract, was most recently involved with the Chiefs in the 2011 Super Rugby competition as a resource coach.
Prior to this he was the head coach at Yamaha club in Japan.
Schuler has previous head coaching experience at the ITM Cup level coaching the Bay of Plenty Steamers in 2007 and 2008.
"I am excited about being back involved with Bay of Plenty rugby,'' he said.
"The Steamers are now one of the top provincial teams in the country and the union want to continue the progress of recent years. The performance of the Steamers and the development of our young talent are clear expectations and I am looking forward to the challenge of delivering on these key fronts.''
Previous Steamers' head coach Sean Horan's contract was not renewed.
- APNZ