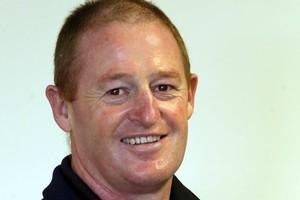 Paul Feeney will join Auckland as Wayne Pivac's assistant for the next two ITM Cup rugby campaigns.
The former North Harbour representative heads to Auckland from Bay of Plenty, where he has been defence and assistant coach for their past two seasons, and has experience working with Pivac.
"I really enjoyed coaching Fiji with Wayne and when we won the World Cup Sevens in 2005 it was one of the biggest rugby moments in my career," Feeney said.
Working as a professional coach for 10 years, Feeney's CV boasts senior club, provincial and national sides as well as coaching abroad in Japan. The opportunity to help coach Auckland means a lot to the 47-year-old.
"I am looking forward to going home. I can remember as a schoolboy, Dad taking me to most of Auckland's games in the '70s at Eden Park and cheering for my hero Bryan Williams. To be part of that now is pretty special. I am also very excited at the prospect of working within the Auckland Rugby Union and its talented pool of players."
Feeney was head coach of Poverty Bay when they won three successive Heartland Championship titles between 2006-2008 and has also been North Harbour Colts coach and assistant to Peter Thorburn at North Harbour.
- APNZ