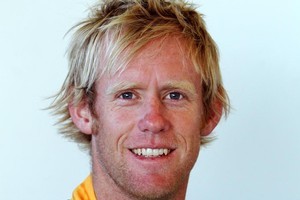 Former New Zealand cricket international Brendon Diamanti has signed for Canterbury to play in this season's HRV Cup.
Diamanti last played for the Black Caps in the 2009 Twenty20 World Cup and is regarded as a limited-overs specialist with a knack for picking up valuable wickets and handy lower-order runs. Diamanti also played for Central Districts at the 2010 Champions League in South Africa.
Wizards coach Bob Carter said Diamanti will "bring explosiveness with the bat able to hit the ball out of any ground in the country". "His bowling will also be useful and he will bring seniority and leadership to our squad."
Diamanti will also be available for three Ford Trophy one-day matches prior to the start of the HRV Cup.
- APNZ