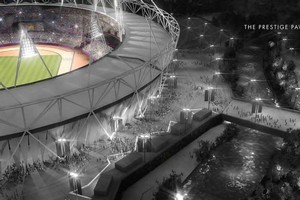 The US Olympic team will be accompanied by 500 FBI agents when it lands in London next year.
The US has raised repeated concerns about security at the London Olympics and is preparing to send up to 1,000 of its agents, including 500 from the FBI, to provide protection for America's contestants and diplomats, reported the Guardian.
British officials are said to be frustrated by Washington's meddling, as well as the size of the US "footprint" in the UK during the games next year.
American officials have sought a breakdown of the number of British police and other security personnel that will be available in 2012.
"We are not equal partners in this," one security official told the British newspaper. "They are being very demanding."
- HERALD ONLINE