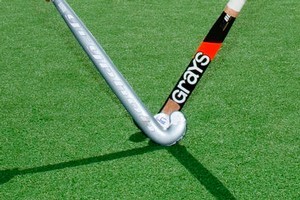 The Junior Black Sticks men have started the 1st Sultan of Johor Cup with a 1-0 victory over Pakistan in their opening match.
The Black Sticks led 1-0 at half time thanks to a penalty stroke to Nick Ross (Midlands) and held the lead until the final whistle.
Coach Grant Edwards said it was a very pleasing performance and a great way to start the tournament.
"The win was based on excellent organisation in defence. The team created five to six good goal-scoring opportunities, but they will need to improve their finishing for the next games."
Edwards was impressed with the work of midfielders Zach Woods, Jared Panchia, Callum Bailey and Ross for their control and ball distribution. Tom Lysaght was also dominant in the team's penalty corner defence.
The 1st Sultan of Johor Cup tournament runs until next Saturday and the Junior Black Sticks next match is 1.05am tomorrow (NZ time) against hosts Malaysia, who also won their opening match against Australia 2-1.
Edwards said the team would need a solid defensive performance to deal with Malaysia's strong counter-attacks.
In the other game of the tournament, Korea beat India 6-4.
- APNZ