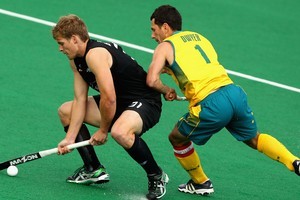 Australia's men's hockey team won the Oceania Cup with a commanding 6-1 win over New Zealand in Hobart on Sunday.
With the series on the line, the Kookaburras lifted when they needed to, led by Glenn Turner with three second-half goals.
Australia managed to erase a three goal series deficit inflicted in the first game, which was New Zealand's first win over the Kookaburras in 13 years.
The second game on Saturday was a 3-3 draw.
Victory maintained Australia's world number one ranking.
The Kookaburras have never lost the Oceania Cup.
- AAP