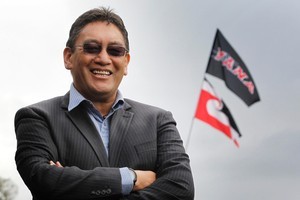 Mana leader Hone Harawira has described the IRB as a bunch of mean-spirited "old farts" who use rugby to make money and pound anyone who dares to criticise them.
That's after the decision to suspend Samoan rugby player Eliota Fuimaono-Sapolu for missing a judiciary hearing.
Mr Harawira says most Kiwis and every Pacific Islander he's spoken to agreed with Sapolu's criticism of the IRB's match scheduling and demands on the tier-two nations.
He says the game is "going brown" and the sooner the IRB took steps to recognise and value the contribution of Polynesian rugby nations, the better off the sport will be.