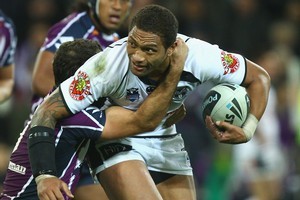 Dozens of Warriors fans were at Auckland Airport to farewell their favourite team and encourage them to bring back the gold.
There were people of all ages, many in Warriors jerseys and armed with cameras and marker pens, trying to get a snap and autograph from their favourite players.
The team will meet the Manly Sea Eagles on Sunday in the NRL grand final - a match that has been pitched as a cross-Tasman battle.
Do you think the Warriors have what it takes to win the championship? Here is the latest selection of Your Views: