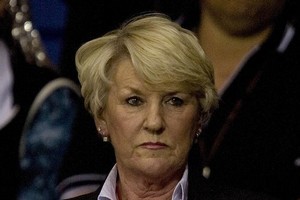 The woman Kiwis love to hate will no longer be across the court.
Norma Plummer has withdrawn her application to continue on as Australian netball coach.
Netball Australia has confirmed that the position will remain full-time and Plummer only wanted to continue on if she could take dual-roles.
Plummer is to coach the West Coast Fever in the ANZ Champs next year.
She's tweeted that she told Netball Australia that the lack of hands-on coaching has diminished over the last four years.
Plummer won two world titles during her eight-year tenure.
- NEWSTALK ZB