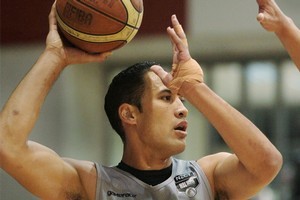 The NBL sees getting a Canterbury basketball team in the league next year as a top priority.
The Christchurch Cougars competed in the 2009 and 2010 NBLs, but after the February earthquake withdrew before this year's competition started.
NBL chairman Sam Rossiter-Stead said the league was working hard towards getting a Canterbury team back on court next year.
"We want to be a truly nationally representative league," he said.
"Having one major city not represented is unacceptable, and it (getting a Canterbury team) is a very high priority for us."
He said the league was in communication with Andrew and Amy Gardiner and a lot of people involved in basketball in Christchurch. The Gardiners set up the Cougars when the Canterbury Rams withdrew after the 2008 campaign.
Christchurch was in a unique situation and the Gardiners' home and business were badly affected by the earthquake, Rossiter-Stead said.
Basketball had not been able to use its traditional home Cowles Stadium since the June earthquake, but he said there were other stadia that could be used.
The Breakers' success in winning the Australian NBL helped create a boom season for the NZ NBL this year.
Advertisement
Eight of the nine teams reported an increase in their average attendances.
"It's tremendous," said Rossiter-Stead.
Andrew Gardiner has not been available for comment.
A Canterbury Basketball administrator said the Gardiners had a licence for the NBL and it was "completely in their court to do anything with it".
An entry next year would be a decision for the Gardiners.
"Just to have elite level basketball in the city is and would be fantastic, but we are not part of the dialogue."
In the past Canterbury were one of the NBL's most successful teams. The Rams played in seven grand finals between 1986 and 1994 and won four. They played in an eighth final in 1999.