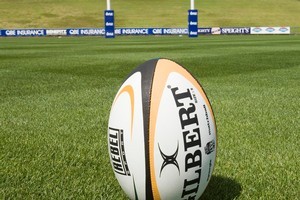 A rugby coach has admitted assaulting his 11-year-old son after blaming him for his team losing a match.
The man arrived home heavily intoxicated on June 11, verbally abused his son, grabbed him around the throat and later head-butted him, Sergeant Ian Collin told the Alexandra District Court yesterday.
"The boy's team had lost its game and he blamed his son for the team losing," the police prosecutor said.
Although the boy was not injured, he was "extremely frightened". The boy's mother had intervened during the incident in Central Otago.
The defendant, whose name is suppressed, told police he had not head-butted the boy. He claimed he had merely pressed his own head against his son's.
Counsel Phena Byrne said the victim wanted to have contact with his father.
Judge Stephen O'Driscoll convicted and remanded the man on bail to reappear on September 23 for sentencing. He said the pre-sentencing report was to include a drug and alcohol assessment.
- Otago Daily Times