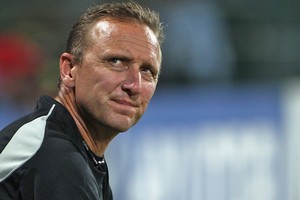 Former South African fast bowler Allan Donald is poised to sign with New Zealand Cricket as the Black Caps' bowling coach on a two-year deal.
Donald was about to sign with NZC two weeks ago before he was approached by Australian Cricket.
However that job was given to former Australian test quick Craig McDermott.
Donald says he's now in the final stages of confirming his move to New Zealand.
He says ready to make a commitment to NZC and can't wait to join up with the Black Caps as soon as he can.
Donald says his whole family is relocating to New Zealand.
- NEWSTALK ZB