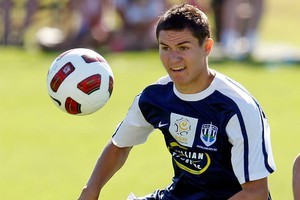 Auckland City players will be hit in the pocket by the delay in FIFA's decision on where the Club World Cup will be held.
The tournament is due to be held in Japan, however the governing body is reconsidering the venue after recent natural disasters.
Auckland City chairman Ivan Vuksich says they're unable to book their tickets to South Korea for warm up games, and the players prize money will be used make up the difference in costs.
Vuksich says the players understand they need warm-up matches if they want to win games at the tournament.
FIFA will make a decision in early June.
- NEWSTALK ZB