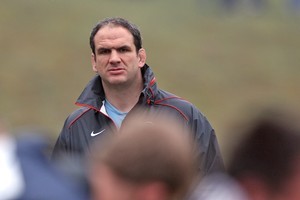 Six Nations champions England will be based in Auckland for their bid to regain the World Cup trophy they won in 2003 after they were forced to find another base camp following February's earthquake in Christchurch.
England will begin in Auckland and return there for their final pool match against Scotland on October 1 and remain there for the knockout phase.
They play their other pool matches in Dunedin against Argentina (September 10), Georgia (September 18) and Romania (September 24).
England manager Martin Johnson said they had hoped to give the people of Christchurch a boost but circumstances had decided otherwise.
"Our thoughts are with the inhabitants of Christchurch who are in the midst of rebuilding their town," said Johnson.
"We were really keen to be based there, but when it was confirmed that would not be possible, we worked alongside the organisers to find an alternative."
Christchurch, New Zealand's second-largest city, was rocked by a 7.0-magnitude earthquake last September, then hit by a 6.3-magnitude tremor on February 22.
The second quake claimed more than 180 lives, leaving up to a third of the city's downtown area and about 10,000 homes facing demolition.
All the matches scheduled for Christchurch have been designated elsewhere.
England approach the World Cup after their hopes of a first Six Nations Grand Slam since 2003 were dashed in the final match when they were soundly beaten by Ireland last month.
- AFP