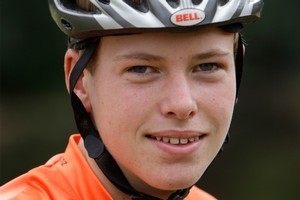 In a matter of minutes at last year's Kona Colville Connection, Nigel McDowell went from apprentice to master.
The junior rider (under-19) made a name for himself when he foxed 2009 champion Scott Thorne to claim the marathon title by a margin of 26sec and in record time.
The defending champion from 2009, who returns next week to the 72km event to try to win back his title, couldn't believe the result.
"I actually thought I had it in the bag," said the 28-year-old Hamilton-based rider.
"We were talking as we came out of the [Department of Conservation] track and he told me that he wasn't too good on the flats.
"I said to him: 'Mate, don't worry about it, just hang in there and that it'd be good to have some company on the way home', because I won the title in 2009 all on my own."
McDowell kept in touch with Thorne through Port Jackson, Fantail Bay and Otautu to unexpectedly sprint away in the last couple of kilometres to win.
"He hung in there pretty well, all right, and when we got to the last hill he just bolted ... I couldn't catch him - I really didn't know what to say."
It was not the first time a junior had won the event but McDowell certainly impressed as he took full advantage of the hard and fast riding surfaces to set a new course record time of 2hr 48min 10sec for the 72km ride.
McDowell is not in the field next week, opting to prepare for the Oceania Champs in Australia, but Thorne is looking to reclaim the title he won back in 2009.
"I have a good record here with a win, a second and a third, so I am hoping that will carry on next week," said Thorne.
He did not compete in the nationals and is not heading to the Oceania Champs, but is using the Colville race to be ready to defend his New Zealand Xterra title.
"I find these events the ideal build-up to what I need to be competitive in Xterra."
Only one minute separated Thorne from first place and the NZ Xterra title in 2009 to multisport legend Richard Ussher, but he made up for that last season.
The full-time builder, who was third in 2008 and runner-up last year, completed his set of medals when a good swim set him up for the win in the final event.
Ussher was injured, which eased the pressure on Thorne, but he said he would have rather won the event with his main rival in the field - this year he will get that chance.
Thorne hopes to set the tone for a big NZ Xterra season by winning again at Colville. "It's a good test of mountain biking and the field is always quality."