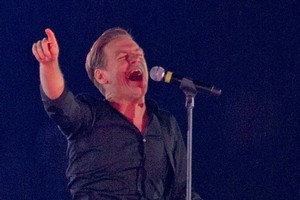 The 10th Cricket World Cup has been launched following a $40 million opening ceremony in Bangladesh.
All 14 captains were paraded in rickshaws around the Bangabandhu Stadium in Dhaka as 3,500 performers demonstrated local cultures.
Canadian singer Bryan Adams was among the performers.
A number of commentators felt the highlight of the two-hour spectacle was an aerial cricket match, where high-flying acrobats hit and chased a laser-beamed ball on a "pitch" which was the side of a high-rise building.
The more modern stadium in Mirpur hosts tomorrow's tournament opener, in which Bangladesh host favourites India.
- NEWSTALK ZB