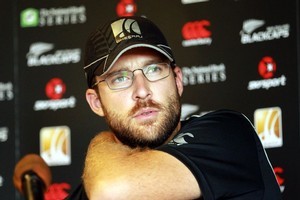 Expect a hardline attitude from New Zealand in their two warmup games for the cricket World Cup in India.
Captain Dan Vettori has indicated that the anticipated first choice XI will play against both Ireland next Saturday, and against India on Wednesday, before their opening group game against Kenya on February 20.
There is a tendency for teams to turn preparatory games into 12 vs 12 contests, allowing an extra bowler to take part.
But it also lowers the intensity, as it is not a "proper" match.
Vettori is not sure how New Zealand and their opponents will go about those two games from that perspective. But he favours 11 a side and going with the best XI.
"They're important games because they are at Nagpur and Chennai, which are two of our [cup venues], so we need to be ready for them," he said before the squad flew to India last night.
"With the number of combinations we've tried over the last little while, we have to be pretty set on our XI and almost go in with our starting XI, probably apart from resting one or two fast bowlers in each game."
Managing the considerable amount of down time between games is one of the keys, Vettori believes, but he expects no let-up in the scrutiny on the team once they get to India, compared with the flak they've copped for some pretty ordinary cricket over several months.
"I don't think the spotlight is going to let up at all. That's part and parcel of cricket, it's only going to be bigger in India. The guys have to get on with it."
As for his last assignment as New Zealand's ODI captain, Vettori is simply focusing on doing what he usually does.
"I'll be just the same as always, try to lead with my performance and go out on a winning note."
Vettori is keen to prove his fitness after missing the last two ODIs against Pakistan with a hamstring twinge.
Jacob Oram and Jesse Ryder are others with fitness issues to confront when they get to India.
On top of that, batsman Kane Williamson was unable to fly out yesterday because of a chest infection.
He is expected to catch up with the rest of the squad in a few days.