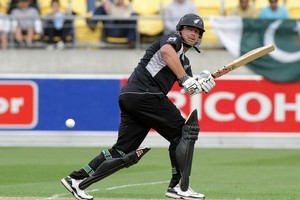 The thick fog which had settled over New Zealand's one-day game has lifted, if just a shade.
The 15-man squad is off to India to prepare for the World Cup. In itself, the 57-run win over Pakistan at Eden Park on Saturday certainly does not mean they can march down the aisle of their flight chanting, football-style, "Here we go, here we go ..."
Pakistan still won the series 3-2, and deserved it, too.
Has the best team possible been selected for the Cricket World Cup? Here is the latest selection of Your Views: