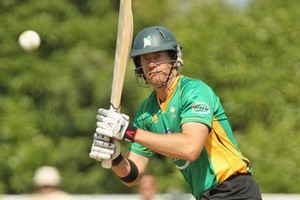 A former New Zealand cricketer is concerned at the fitness of Jacob Oram and whether he's in a good enough state to perform at the World Cup.
The 15-man squad for the tournament is named this afternoon, with questions surrounding the inclusions of Oram and pace bowler Kyle Mills.
John Morrison says Oram hasn't been at his best of late.
He says while he has respect for Oram, he has doubts the all-rounder would survive the first training with his troubled injury history.
Morrison says they must look to the future and Oram isn't part of that.
- NEWSTALK ZB