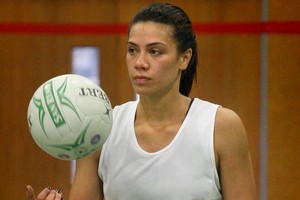 Lively Wellington midcourter Camilla Lees has replaced Grace Rasmussen in the New Zealand netball squad who leave tonight for their three-test series against England.
Wing attack/shooter Rasmussen, 22, has failed to recover from an ankle injury, leaving room for the uncapped Lees to join the 12-strong Silver Ferns squad ahead of the series which will be their first since winning the Commonwealth Games gold medal at New Delhi in October.
Lees, 21, was a member of the virtual New Zealand B team who won the world Fastnet title in England in November.
Born in Pukekohe, she has impressed with her speed and pugnacity in two seasons with the Central Pulse and was a member of the New Zealand 2009 world youth championship runners-up squad.
The first test against England is in Manchester on Sunday morning (NZT).
New Zealand squad:
Casey Williams (captain), Leana de Bruin, Katrina Grant, Joline Henry, Laura Langman, Liana Leota (nee Barrett-Chase), Camilla Lees, Anna Scarlett, Anna Thompson, Maria Tutaia, Irene van Dyk, Daneka Wipiiti
Schedule:
*First test - Jan 15, Manchester
*Second test - Jan 17, Nottingham
*Third test - Jan 19, London
- NZPA