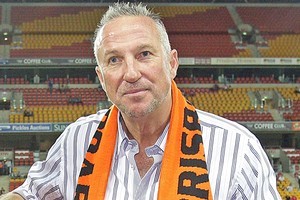 Fierce foes for 33 years, former Ashes captains Ian Chappell and Sir Ian Botham have reportedly been at it again.
Britain's Daily Mail says the pair had to be separated after an altercation in the Adelaide Oval carpark on the fourth evening of the second Ashes test.
The paper said the quarrel began while Botham was waiting to be picked up after the day's play.
"Chappell muttered something highly provocative as he went past. A surprised Botham turned around to retort: 'What did you say?' And after Chappell made another incendiary remark, both of them dropped their bags and were at each other's throats before being quickly separated."
An onlooker said: "They went for each other all right and it could have gotten very nasty if there hadn't been people on hand to keep them apart".
- AAP