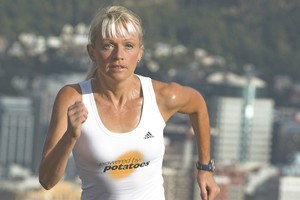 Melissa Moon, two times world mountain running champion, has added another world title to her impressive list of athletics achievements by being crowned the world stair-climbing champion in Singapore.
The 41-year-old Wellingtonian secured the title by winning the 73 storey Singapore Swissotel stair race in a time of 8 minutes 57 seconds yesterday.
Moon had already won two stair races, including the Empire State Building race in New York in February.
She said she hoped her title would encourage other New Zealand athletes to take up the sport and help her gain a sponsor to tackle the Empire State Building stair race again in February next year.
- NZPA