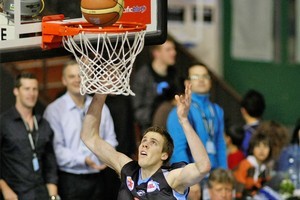 Tall Blacks swingman Thomas Abercrombie believes he's closing in on his dream of playing in Europe.
Abercrombie was a standout performer for New Zealand at the World Champs in Turkey and says he's had a lot of interest from overseas clubs.
He says it's a goal and dream of his to play in Europe, but he'll play at least one more season at the Breakers in the NBL.
Abercrombie says the tournament has done wonders for raising his profile.
- NEWSTALK ZB