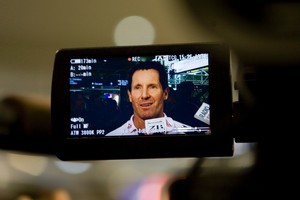 He may be at the helm of our great rugby rival, but Canterbury is welcoming back Robbie Deans as a favourite son for his first time up against the All Blacks on his old home patch.
There is even some sympathy for "Dingo" Deans, who flew in to Christchurch last night a wounded man after his Australian side was smashed 49-28 by the All Blacks.
The former Crusaders master coach will at least be in familiar surroundings as he prepares for the rematch at Christchurch's AMI Stadium this weekend.
Are the All Blacks lucky Robbie Deans isn't their coach? Here is the latest selection of Your Views: