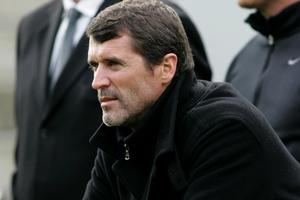 French striker Nicolas Anelka is not the first footballer to be sent home from a World Cup for a foul-mouthed tirade. Here's a list of other famous players who let the occasion get the better of them.
Uli Stein at Franz Beckenbauer (West Germany)
German goalkeeper Uli Stein took exception to Beckenbauer preferring Harald 'Toni' Schumacher as first choice at the 1986 World Cup finals. He equated Beckenbauer to a 'clown bathing in his soup' a reference to the German coach appearing in a soup advertisement. Stein was sent home and sank without a trace - Beckenbauer took them to the final and four years later they won the trophy.
Eric Cantona to Henri Michel (France)
Cantona was never one to mince his words and in September 1988 then France coach Henri Michel was his target. Michel, who had taken France to the 1986 World Cup semifinals, left Cantona out of a squad for a friendly earning the retort: "I read a quote from Mickey Rourke, because he is a guy that I adore, who said that the man who takes care of the Oscars is a bag of sh**. I think that Henri Michel is not far off that description." Cantona was suspended for 10 months by the French Football Federation.
Steffen Effenberg (Germany)
Effenberg let his emotions get the better of him at the 1994 finals in the United States raising a finger at the German supporters who booed the team after a disappointing 3-2 victory over South Korea. Coach Berti Vogts, supported by the German football federation, sent him home. Effenberg returned to the national colours in 1998 briefly.
Edgar Davids at Guus Hiddink (The Netherlands)
Davids was not dubbed the 'Pitbull' for nothing and he exposed simmering racial tensions among the squad when he let rip at Euro '96 at coach Hiddink accusing the coach of 'being manipulated by the de Boer brothers (Ronald and Frank) and (Dennis) Bergkamp'. "Hiddink must stop following the advice of certain arseholes...." Davids was sent home but the Dutch fell apart, thrashed 4-1 by England in the group and then exited at the quarter-final stage.
Davids and Hiddink kissed and made up and the player featured at the 1998 World Cup finals where they reached the semifinals, losing on penalties to Brazil.
Roy Keane to Mick McCarthy (Republic of Ireland)
Keane told McCarthy, the coach, that he could 'stuff the World Cup up his arse' and stormed out of the 2002 tournament to return home. Ireland midfielder and witness to the outburst Matt Holland wrote 'people say Roy Keane went over the top. I would say he overstepped the mark by as far as Bob Beamon did when he broke the long jump world record in Mexico in 1968'. Ireland regrouped without their one world class player and reached the last 16 bowing out on penalties to Spain. Keane returned to the Irish side after McCarthy left.
Nicolas Anelka to Jacques Santini (France)
Anelka's ego got the better of him again as in an interview with Paris Match in August 2003 when he laid into then coach Santini who had not selected him. "I do not need the France team. He (Santini) would have to kneel down before me, apologise, and after that I would think about it." Santini didn't and the player had to wait to be recalled to the national squad by Raymond Domenech.
Diego Maradona (Argentina) to the media
After Argentina had beaten Uruguay to qualify for the World Cup finals in South Africa, Maradona turned his fire on the media. "This is for those who did not believe in this team and who treated me as if I was nothing. Today, we are in the World Cup finals, without the help of anybody and with honour. To those who did not believe in us, and I apologise to the women present, I say that they can suck on it and keep sucking!"
Maradona was suspended for two months from all football connected activity and was unable to attend the World Cup finals draw in South Africa.
- AFP