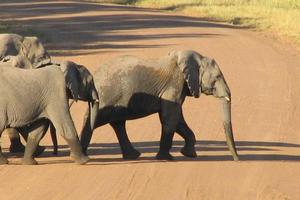 BOUNTY HUNTERS
The All Whites won't have time for game hunting during the World Cup but the players have put up pictures of a dangerous species. The creature stands about 1.85m tall, has greying fur, a pointy nose and is known as Brian Turner. The players recently found some pictures of assistant coach Turner from his playing days (he hasn't changed that much) and plastered them on the walls of their digs at the plush Serengeti Golf and Wildlife Estate, with a bounty attached to his head. Turner was last seen gnashing his teeth at Fifa officials for not delivering movable goalposts to their training venue at Daveyton.

KIWI CONTROLLERS
Mike Hester became the first New Zealander to referee a Fifa World Cup match last night when South Korea played Greece overnight. Fellow Kiwi Jan Hendrik Hintz was one of his assistants.
Tonight, New Zealander Peter O'Leary is listed as the fourth official for Algeria's clash with Slovenia in Polokwane, and Brent Best will be waiting in the wings as reserve assistant referee.
Their final selection came after appointments to various other Fifa tournaments in recent years and a rigorous testing regime. "I was confident we had done everything we could during the selection process and nothing was left in the tank," Hester said. "But I was also aware that only the very best would be selected for Fifa's biggest stage."
The four Kiwis following the footsteps of assistant referee Paul Smith, who ran the line for three matches at the 2002 Fifa World Cup in Korea and Japan.
-NZPA
NAKED TRUTH
Readers of Glen Moss' blog on nzherald.co.nz might have noticed a nudity theme running through his musings. At first the All Whites goalkeeper expressed surprise at the European penchant for bathing naked in a spa during their time in Austria but later reported he joined them ("when in Rome..." he wrote). Now he informs readers he has distinction of having an outdoor shower attached to his room at the Serengeti. Talk about the naked truth.
TRAFFIC JAM
Forget getting past England. The US team was having a hard time getting past the elephants. The Americans were delayed twice Friday when elephants blocked the road, the second back-up coming as the squad was traveling to its training session at Royal Bafokeng Stadium. The elephant was munching on a tree as the Americans left the Bakubung Bush Lodge, and it moved to the side of the road after about four minutes.
Earlier in the afternoon, a bus carrying 10 players on their way to an open air market at the entrance to the team hotel also got stuck behind a wild elephant. Signs outside the hotel warn:
"ELEPHANTS COME CLOSE TO OUR FENCE KEEP A DISTANCE OF 30 METERS AND PLEASE BE QUIET" and "BABOONS ARE DANGEROUS - PLEASE KEEP CLEAR OF THEM AND DO NOT FEED THEM."
Another one reads, "THIS IS BIG 5 TERRITORY TREAT THE ANIMALS WITH RESPECT AND THEY WILL RETURN THE COMPLIMENT."
"It was cool," US captain Carlos Bocanegra said of the encounter. "A big elephant, just eating on the path out of our hotel."
BAD WEEK: BENNI MCCARTHY
The Blackburn striker might be South Africa's all-time leading goal-scorer but it wasn't enough for him to earn a place in Bafana Bafana's final World Cup squad. He was said to be overweight and badly out of form.
It has since been reported South Africa coach Carlos Alberto Parreira, who took Brazil to the title in 1994, wasn't just dismayed by McCarthy's body fat but by his over-exposure, so to speak. The 32-year-old marksman was alleged to have been caught on the team's hotel CCTV system "entertaining women" at 4am after a recent match.
GOOD WEEK: TIM BROWN
The All Whites vice-captain wasn't given much chance of recovering in time from a fractured shoulder to play in the World Cup but the wonders of a couple of screws and an unwaveringly positive attitude will see the midfielder in the frame to play at some stage during the finals.