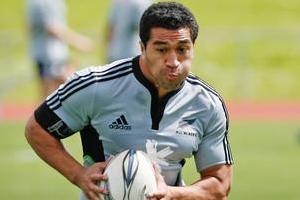 Chiefs captain Mils Muliaina is rejuvenated and ready for a return to Super rugby.
The All Black fullback, who took time off from the opening three rounds of the Super 14, is now back in full training with the Chiefs this week and says he has no qualms about his decision to rest.
Muliaina says it was a great feeling to know he would have some extra time off after the end of year tour and the break has given him a chance to overcome some niggling injuries.
"I may struggle to get back into the team given the Chiefs have won three from three," Muliaina said.
Muliaina is encouraged by the new and improved Super rugby formula. He says the tweaking of several rules including those around the breakdown have seen greater attacking flow to the opening three rounds of the season.
"The games start pretty close and once they hit the 60 minute mark they begin to open up so it's very exciting."
The Chiefs play their opening home fixture of the season against the Reds on Friday.
- NEWSTALK ZB