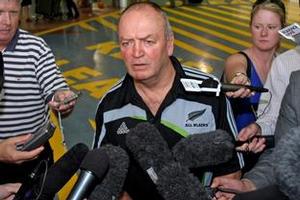 The much maligned New Zealand Rugby Union has the support of the majority of the public, according to a new poll.
The NZRU has been under fire over a number of issues in recent years, including the reappointment of Graham Henry, the revamp of the provincial rugby competition and a disappointing run for the All Blacks in the first part of the 2009 season.
However, the majority of people say the union is doing a good job. A DigiPoll carried out for nzherald.co.nz asked 600 people if they had faith in the NZRU to administer professional and amateur rugby properly.
What do you think of the state of rugby in NZ?