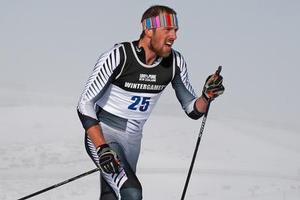 New Zealand cross country skier Ben Koons has been stood down for health reasons following pre-competition testing at the Winter Olympic Games in Vancouver.
Koons, 23, was to contest the 15km cross country this morning (NZT) but was forced to withdraw after returning haemoglobin values that exceeded safety limits permitted by the Federation International de Ski (FIS).
He is ruled out of competition until Saturday (NZT), meaning he is also unable to contest individual sprint classic on Thursday. However, if cleared in a subsequent test, he can race the 30km pursuit and 50km mass start classic events next week, his preferred distances.
New Zealand chef de mission Peter Wardell was anxious to stress that Koons had been asked to undergo a stand-down period and had not been sanctioned for any wrongdoing. Two other cross country skiers at the Games have been stood down for exceeding haemoglobin limits.
Wardell said Koons had been training at altitude and may have been slightly dehydrated at the time of testing, which increase haemoglobin levels in the blood.
Wardell said he felt for Dunedin athlete Koons, who is based in Maine and who delivered the best FIS point result by a New Zealander at an event in Canada last month.
"He has made significant improvements in his performance over recent months and it terribly disappointing for the young athlete," Wardell said in a statement.
"It is important to remember, however, that these rules are made to protect athlete health and well-being."
Increased levels of haemoglobin can increase chances of thrombosis and other medical issues. FIS testing showed a haemoglobin value of 17.2g/dl. The limit is 17g/dl.
New Zealand team doctor Perry Turner said Koons' present condition was potentially dangerous.
"As your haemoglobin goes up your blood becomes more viscous and this puts athletes at risk of cardiac and cerebral events like stroke. That's why the rule is in place," Turner said.
It left Katie Calder as the only New Zealander in action today.
She finished 63rd in the 10km free cross country event in Whistler, completing the gruelling course in Whistler in 28 minutes 50.9 seconds.
She finished 3min 52sec behind Swedish winner Charlotte Kalla.
The 29-year-old from Tauranga maintained a steady pace, sitting in 61st place through the 5km halfway split.
"I gave it everything on the course, I went as hard as I could but roughly ended up with the same ranking I started with," Calder said.
"The course was different to yesterday. They put a lot of fertiliser down to harden it. The expectation was with the weather being so warm, they'd do the same today but it didn't happen. It felt like knee-deep slush in places.
That meant organisers reversed the start order.
"The fastest skiers got the advantage of a harder course."
The first New Zealand woman to race cross country at a Winter Games since Madonna Harris in 1988, Calder will contest the 15km pursuit on Thursday and the 30km classic next week.
- NZPA