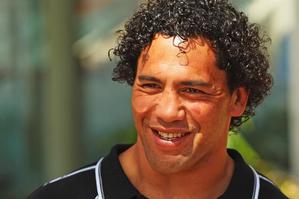 Jerry Seuseu and Ruben Wiki are back with the New Zealand Warriors, with the rugby league club's former greats taking up positions in a restructured football department.
Club chief executive Wayne Scurrah said Seuseu, 35, would be the new welfare and education manager as well as managing the Junior Warriors in the National Youth Competition (NYC).
He joins former Kiwis teammate Wiki, 36, who has signed on as high performance assistant.
Wiki, with 55 international caps, has been working with the club's National Rugby League squad since the players began their off-season training programme early last month.
Scurrah said the club would benefit enormously from having two such highly respected and admired former players back at the Warriors.
"It's a real boost for us to be able to bring back Jerry and Ruben," he said.
"They were hugely popular as players in their time with the Warriors, they both had outstanding careers and have great standing in the sporting community.
After 132 games with the Warriors from 1997-2004, Seuseu retired after a two-year stint with Wigan in 2005-2006.
From 2007 until recently he was in charge of the Auckland Rugby League schools' programme as a football development officer.
He's a qualified school teacher with two degrees - a bachelor of arts and a bachelor of education.
Since retiring in 2008 after 312 NRL games - 87 of them for the Warriors - Wiki has been involved in a range of projects and has now added a part-time contract to rejoin the club in a role which will involve him mentoring players.
- NZPA