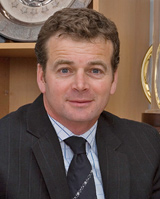 A semi-professional 10-team trans-Tasman netball league will be exciting and sustainable courtesy of a large broadcasting deal, Netball New Zealand (NNZ) said today.
The 17-week Tasman Trophy will begin in April, 2008, replacing the domestic National Bank Cup and Australia's Commonwealth Bank Trophy.
The competition has been established as the result of a deal between the New Zealand and Australian officials, Sky TV and Fox TV in Australia.
NNZ chairman Don Mackinnon said a semi-professional league was a sensible step forward from the National Bank Cup.
"The National Bank Cup has been extraordinarily successful for the public and for the profile of the sport but it got to a stage in its life cycle where financially it was putting a lot of pressure on the franchises," said Mackinnon, who would not disclose the financial details of the deal.
"We needed to create a model where it was self-funding and ultimately would even be profitable and feed down to the grass roots. That's the reason for a quite big change in direction."
The competition will involve five teams from Australia and five from New Zealand.
Mackinnon said there would be three franchises in the North Island and two in the South Island.
The preference was for teams based in Auckland, Hamilton, Wellington and Christchurch, plus a team with a combined base of Dunedin and Invercargill, but NNZ was keen for its 12 regions to work it out among themselves.
"Certainly the impression we got from our meeting this morning is that we are hopeful most of them will be able to work it out and put in a joint bid," he said.
"If they can't then the information memorandum that they've all received sets the criteria that we'll look at to make that selection."
Expressions of interest must be returned by April 10, with confirmation of participating teams due on April 23.
Players will be contracted to their franchises rather than national organisation.
Silver Ferns internationals will have separate contracts with N NZ for their international matches on top of their Tasman Trophy contracts.
A team salary cap will be imposed. It has yet to be finalised but Mackinnon said it was likely to be about $300,000.
If the franchises followed the National Bank Cup model and had squads of 12 it would mean average salaries of $25,000 for the players over the 17 weeks.
"The level of remuneration we're sure is a significant lift from where it's been, but we're realistic enough to know that it's not necessarily enough to allow people to give up their day jobs in every case," Mackinnon said.
"We think we're bridging the gap, it's a step in the right direction but I certainly wouldn't say that we are there fully yet."
The bulk of players in each New Zealand franchise must be available for the Silver Ferns, but Mackinnon said there was a chance the odd player from another country could be allowed into a team.
NNZ president Lois Muir, a former Silver Ferns coach and player, was excited at the idea of semi-professional netball.
"We are in a way offering opportunities for our own players to lift their own games," Muir said.
"The public today want to see top athletes, really good athletes playing, and the beauty of this is that when there's a team salary cap it makes all the squads fairly equal.
"It's less drain on money out of the small regions that couldn't afford it.
"The player base will be more equal, and I believe that money that's not being poured into the franchises will go back into where it should have been spent, into the development of young players."
- NZPA
By Alastair Bull