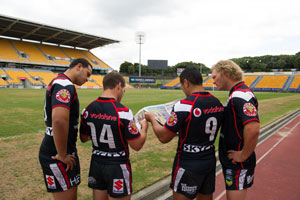 Once again proud media partners of the boys doing battle in the NRL.
To help YOU support the boys, the Herald on Sunday gives you both team posters (NRL and NYC teams) with the teams' entire match schedule and merchandise. Our Match Day is against the big guns in the Broncos in June so keep an eye out for us there!
Visit www.warriors.co.nz for all you need to know about the team - match information, player bios, interviews and how to buy tickets just to name a few!
APN have been a proud sponsor of the Vodafone Warriors since 2002.