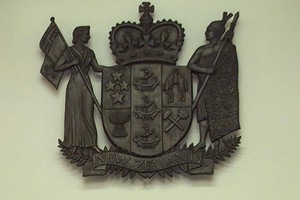 A report by a clinical psychologist killed in the February 22 earthquake formed part of a sentencing at Rangiora today for a 27-year-old man who stabbed his girlfriend's dog to death.
Susan Selway, who worked in the CTV building that collapsed in the quake, prepared the report in December after Xuan Zhang had admitted the charge of wilfully mistreating the dog and been remanded on bail for sentence.
Her report said that Zhang had been raised with "an inflexible belief as to the way you should sleep and the length of time you should sleep".
His inability to break out of this inflexible way of thinking triggered the problem that led him to kill the dog with a single stab wound at a time when it was disturbing his sleep.
Under treatment with the psychologist, Zhang had learnt to better manage his feelings of frustration and anger.
His girlfriend had forgiven him for the death of the dog, a schnauzer named Jayjay who she regarded as a son.
She accepted his actions were out of character and Zhang had showed he loved the dog by grooming it for four or five hours a few days before the incident.
Judge Robert Murfitt noted that Zhang was a first offender who was genuinely sorry for what he had done and had taken steps to address the problem.
He imposed a $2000 fine with an order that $1500 of the fine be paid to the SPCA which had brought the prosecution under the Animal Welfare Act. Zhang will pay the fine at $40 a week.
- NZPA