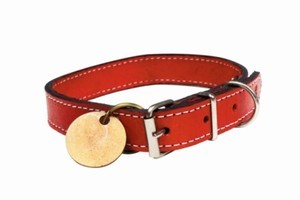 A Rotorua woman had to put down her 2-month-old kitten after finding it injured in an apparent hanging outside her home.
Gemma White and her 3-year-old daughter returned home to find her kitten alive on her lawn, with twine wrapped tightly around its neck. It also had a dislocated leg.
She said it looked as though the animal had wriggled itself loose from being hanged in a tree in her front yard but had not been able to move any further because of its injured leg.
"I was absolutely gutted - I'm a real animal lover."
She said she didn't know what kind of person would do that to an animal and she thought the person must have been "really sick, twisted and sadistic".
The vet was able to relocate and bandage up the kitten's leg and told White he would be back the next day to check on it.
However, the next day the kitten's leg popped back out and the vet advised White it would be kinder to put her pet down.
One of the few leads the SPCA has to investigate is a text message sent to a friend of White's: "Tell Gemma sorry about the kitten."
Three days before the incident she had returned home to discover one of her other young kittens had been given "a fair hiding".
Somebody had also been entering her property over the last few weeks and letting her dog off its leash, which she thought was "weird".
"I live on a busy road and it's as if they were hoping he'd walk off into the traffic. They unclipped the collar and everything."
Now feeling scared in her own home, White said she would be staying with her parents while she looked for a new place to live.
"I just don't feel safe any more."
- DAILY POST
For more articles from this region, go to Rotorua Daily Post