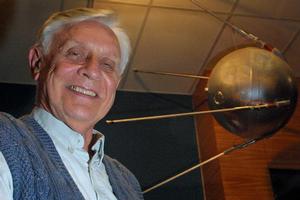 Distinguished New Zealand space scientist Sir Ian Axford died at his Napier home on Saturday, aged 77.
The 1995 New Zealander of the Year and Royal Society fellow conducted ground-breaking research in planetary science, comets and solar physics over 50 years and made significant contributions to the fields of plasma and space physics.
He was the director of Germany's renamed Max Planck Institute for Solar System Research for 16 years, resulting in a close involvement with the Comet Halley space-probe in 1986.
Knighted in 1996, he was also the first chair of New Zealand's only fund for fundamental scientific research, the Marsden Fund.
Sir Ian was also a foreign associate of the National Academy of Sciences in the United States, and a fellow of the Academia Europaea.
He was survived by his wife Joy and four children.
- NZPA