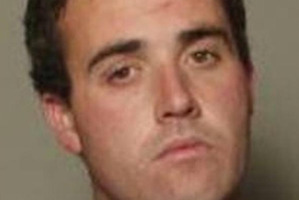 Police in Southland are appealing for the public's help to find a man accused of biting off part of his flatmate's ear.
An arrest warrant has been issued for Dale Jason Shillito, 30, of Invercargill.
Police have been trying to find him since Monday.
Shillito is accused of assaulting a female flatmate in Invercargill early on Sunday. Part of the woman's ear was bitten off during the assault and she required medical treatment.
Shillito failed to appear in the Invercargill District Court yesterday on unrelated charges and warrants to arrest for wounding a person with intent to wound, and failing to appear in court, were issued.
He is described as European, 182cm in height, clean shaven, of medium to solid build and with short, dark hair.
Police, including members of the armed offenders squad, visited a property on the Lumsden-Riversdale Highway in the township of Balfour on Monday looking for him.
Detective Sergeant Mark McCloy, of Invercargill, said Shillito could be anywhere in the South Island and police were keen to find him.
He was not believed to be a danger to the public but anyone who saw him should not approach him, but call 111 immediately.
Anyone who had information about his whereabouts should contact their nearest police station or provide information anonymously via CrimeStoppers on 0800 555-111.